Professional, Experienced and Competitive,
3 things that set us apart!
JASB, is a fertile valley in Iran which was populated during the 200 AD. The valley is famous for its abundant greenery and a network of gushing streams and it is this fertility and energy of running streams that is reflected in the manner and working of the firm.
JASB is the acronym of the first names of the founding partners of the firm viz-a-viz, Jibran Hassan, Arsalan Vardag, Saeed A. Chughtai and Basharat Rasool.
The founding Partners have qualified chartered accountancy from big four audit firms and represent cumulative professional work experience of over 80 years. The JASB provides a multitude of services to a wide variety of clients from its presence in Karachi and Islamabad. The symbol of the firm is reflective of the firm's philosophy. The two arches at the top represent higher level of reasoning and logic i.e. Conscience.
Our firm's color is "blue" which relates to trust, honesty and dependability, therefore helping to build customer loyalty. It indicates confidence, reliability and responsibility. It inspires wisdom and higher ideals but is also conservative and predictable.
Our Mission, Vision and Core Values are the basis of our approach to business which in turn is based on our Conscience to deliver multi-professional services with utmost integrity and professionalism.
Our Customers, the main beneficiaries of our expertise and services, will feel the difference in the way we treat them and engage them from the very outset of a particular assignment to understand their needs and to adopt a solution oriented approach without compromising on the integrity and professionalism.
JASB is privileged with the best strengths of service providers through its People, Process and Technology.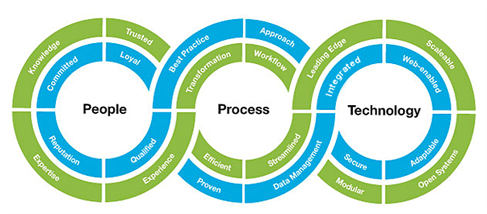 Our team comprises of young & experienced Chartered Accountants, finance & business professional, marketing professionals, engineers, technology experts, lawyers having versatile experience of their respective fields.


Our team has experience in all economic sectors including banking & finance, insurance, public sector enterprises, public private partnership, manufacturing , FMCGS, Oil & Gas exploration, refining & marketing, power generation, distribution, real estate development etc.


Wide range of services ranges from pre-establishment to complex business process re-engineering through team of dedicated, trained and experienced professional by using latest technologies
Our Vision is to be recognized as the best professional service organization that enabled our Clients and our People to achieve the desired balance between personal, professional and financial success. This will be accomplished by inculcating a culture of professionalism, passion and teamwork that will enable us to continue attracting and retaining the best and brightest professionals, who will be recognized, respected and rewarded for their contributions to a firm that is founded on shared core values
Our Mission is to become a best professional accounting and consulting firm presenting a comprehensive range of services to exceed the Needs of our Clients by fostering an environment that encourages personal and professional growth and a passion for our Core Values. We will continue to be recognized as an innovative leader in the community – known for timely delivering precise, tailored and quality professional services through a multi-disciplinary approach.
Our Values are based on serving our customers in the best possible manner. Customer service is a continuous process of improvement and our core values are the guiding principles in our approach to business
Integrity in all relationships – especially with our Clients and our People
Personal Responsibility and Accountability to our Clients and our People, by being responsible for their interests, their sustainability and their prosperity
Investor in People who make a difference to our Clients, to our People, to themselves and to the society
The pivot of our business approach is our core values based on serving our customers. Accordingly, we are committed to the following Customer Focus Principles:
Being Solution Oriented is the guiding principle of our relationships and our engagements


Striving for Excellence and adherence to the highest standards of service delivery is our source of motivation


Value for Money is our guiding principle on which our clients and our own financial success are based upon.
Detailed methodologies are different for different kinds & nature of engagements; however such specific working methodologies are designed on the basis of our following 7D common approach principles;
Discuss to get firsthand knowledge of the engagement
Discover the options based on our experience
Demonstrate our understanding of the engagement to achieve client's objective
Develop effective and efficient methodology to execute the engagement
Deploy the team & other resources in the field to execute the engagement
Discipline the engagement with its objectives, working methodologies and resource
Deliver the engagement
The above 7 D's are our benchmark principles in developing specific methodologies for all varying nature of engagement with respect to objectives, expertise, time, locations etc
J.A.S.B. & Associates, Chartered Accountants is a member of Morison KSi, an Association of independent professional services firms located around the world. Morison KSi has 157 member firms in 84 countries having 375 offices, 12,253 professional staff and turnover of more than USD 1.03 billon. Morison KSi was formed in 2016 through a merger of two associations namely Morison International and KS International.
About Us
Our member firms offer a personal service that is focused on having a thorough understanding of your particular international needs. Each member firm is an independent legal entity in its own right, the operation of which is controlled in that country. This ensures that each firm has a complete knowledge and understanding of the local culture, which is vital when setting up and carrying on a business.
Our Aims and Objectives
Our member firms offer a personal service that is focused on having a thorough understanding of your particular international needs. Morison KSi consists of well-respected firms providing high technical standards and specialized services. Our international association aims to provide commercial and practical advice based on specific needs. Our priority is for the individual partners of member firms to give personal attention to client's needs.
Our Approach
Our members are committed to helping your business succeed by keeping up-to-date with your affairs and offering a high standard of both commercial and supportive advice. The key to our approach is to build a close relationship between partner and client. Our member firms are available to give the right advice at the right time – helping clients to grow, troubleshooting for them in difficult times, and helping them to maximize their success – whether on a national or international level. When high quality specialist services are needed, our member firms have the necessary skills and technical resources to provide them. Qualities you will find in a Morison KSi firm include:
A real understanding of your business
A firm where the partners are in tune with your needs and aspirations
Regular attention and support from accessible partners
Commercial realism in the advice you receive
Technically reliable responses to your enquiries
Additionally, all Morison KSi firms attach great importance to recruiting and training quality staff. To maintain our high standards, member firms run post qualification training programs for their own personnel.
Our Commitment
Each of the Morison KSi member firms aim to provide the following level of service:
Responsibility for all aspects of the client service rests with dedicated partners, managers and supervisors
Prompt response to client enquiries and phone calls
When advising, we aim to combine high technical standards with commercial realism
In most cases, estimates of fees can be provided in advance of starting work
In written communications we aim to avoid technical jargon and non-committal advice
To keep up to date with client activities, we offer the facility of pre-planned regular meetings with the partner
We attach great importance to continuity of key personnel wherever possible
In order to help us maintain and exceed our standards, we always welcome any comments regarding our service.
Our Expertise
Morison KSi member firms can provide the technical skills and expertise often required to advise on international issues, together with local business contacts and information on available opportunities. Our members are therefore in an excellent position to advise you on such subjects as:
Setting up overseas branches and companies
International tax planning for companies or individuals
Offshore structures
International audits
Advice on commercial aspects of international trading
International funding proposals
Matters relating to nationality and immigration
International corporate finance contacts
Meet the Team