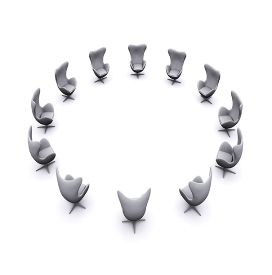 NAME
DESIGNATION
QUALIFICATION
Jibran S. Hassan, FCA
Partner
Chartered Accountant
Arsalan S. Vardag, FCA
Partner
Chartered Accountant
Saeed A. Chughtai, FPA
Partner
Chartered Accountant
MBA (Oil) LLM (Energy) - UK
Basharat Rasool, FCA
Partner
Chartered Accountant
Junaid K. Jadoon
Director
APA, PMP&reg
Muhammad Adnan
Director
Cost & Management Accountant
Ms. Sajeela Aziz
Director
APFA, FCMA
Mansoor Ul Haq
CEO Corporate & Secretarial Platform
MBA Marketing
Mr. Jibran S. Hassan, FCA
Partner
Mr. Jibran is a Fellow member of the Institute of Chartered Accountants of Pakistan and has rich experience of over 16 years at a senior level both locally and internationally. He started his professional career from A. F. Ferguson & Co., Chartered Accountants (a member firm of PricewaterhouseCoopers).
He served with Kinnevik Group (Sweden). Kinnevik which is today one of the largest listed investment companies in Europe with total assets of $ 7 billion. Over the past 30 years Kinnevik has set up numerous entrepreneurial new businesses within media, telecoms and business services. Mr Jibran carried-out assignments in many countries including USA, UK, Holland, Luxemburg, Denmark, Finland, Cambodia, Senegal, Tanzania, Bolivia, Guatemala and Peru.
Mr. Jibran holds extensive accounting & audit experience of multinational, public/ non-public companies, in manufacturing, trading, oil & gas, real estate, software and development sectors in accordance with US GAAP, IFRS, SEC & Int'l Auditing Guidelines.
Mr. Arsalan S. Vardag, FCA
Partner
Mr. Arsalan has to his credit a meritorious professional experience spread over 17 years. He has developed great insights by working at senior level not only in Pakistan but also at international level. He has been exposed to high profile assignments both in the private and public sectors.
He started his career with A. F. Ferguson & Co., Chartered Accountants (a member firm of PricewaterhouseCoopers) and has worked as International Internal Auditor for an Investment Group (Kinnevik Group Sweden) in Europe, Asia and Africa. He has also worked in Pakistan's Bestway Group as Head of Internal Audit.
Mr. Arsalan gained public sector experience by working at Pakistan's Privatization Commission, Ministry of Privatization & Investment as Transaction Manager.
Thereafter he joined the Infrastructure Project Development Facility, Ministry of Finance as Senior Advisor Projects. The focus of this public sector entity was to develop Public Private Partnerships in Pakistan.
Mr. Saeed A. Chughtai, ACA
FPA, MBA (OIL) - UK, ACILT - UK, LLM (Energy) - UK
Partner
Mr. Saeed has a professional experience spread over a period of 20 years. He has worked on high caliber professional assignments in Pakistan and Europe. His experience is complimented by a host of international academic qualifications and certifications.
He started his professional career at Deloitte Touche Tohmatsu International's Pakistan practice, where he was provided with an opportunity to work on energy and petroleum sector companies, in addition to a number of USAID and Swiss-Aid funded projects. He was also seconded to Deloitte's London office, where he worked on a wide variety of assignments.
He has also served with Bahria Foundation, a welfare trust of Pakistan Navy as GM Finance and with Tullow Pakistan (Developments) Ltd, an E & P company listed on the UK and Irish stock exchanges as Cost Controller.
He has worked in the U.K as a volunteer Board member for a credit union. His energy sector experience is complimented by Energy, Oil & Gas and Minerals specific qualifications in Management and Law.
Mr. Basharat Rasool, FCA
Partner
Mr Basharat has been decorated with ICAP's Gold Medal in Financial Reporting. He started his professional career with A. F. Ferguson & Co., Chartered Accountants (a member firm of PricewaterhouseCoopers). In addition he has also served at Deloitte Touche Tohmatsu in managerial capacity for two years before reverting back to PWC as a Manager Assurance & Business Advisory Services.
He was responsible for managing a large audit portfolio of different sector of the businesses such as financial institutions, manufacturing, trading etc.
His professional career comprises a blend of versatile experiences. His exposure to the professional working environment of two of the big four international auditing firms has sharpened his professional acumen.
He embodies a professional experience of 17 years.
Mr. Junaid Khan Jadoon, APA, PMP&reg
Director
Mr. Junaid is a Certified Project Manager PMP&reg and an Associate Public Accountant. He also holds various certifications and accreditations on ERP implementation and management. He has over 10 years of experience in core consulting. He has previously worked with IBM GBS, Bestway Group and Deloitte.
He worked in the capacity of Manager-Tax at Deloitte Touche Tohmatsu International's Pakistan practice. As Finance, IT & Project Management Professional he has been handling projects in the fields of Financial Advisory, Transaction Management and IT.
He has successfully conceptualized, planned, designed, managed and closed projects from core IT like Data Center Design, Build and Operate to core Finance Projects like business valuations, mergers and acquisitions.
Mr. Muhammad Adnan
Director
Mr. Adnan, holds a distinction in cost & management course offered by the Institute of Cost & Management Accountants of Pakistan. He has rich experience of over 8 years in managing accounting functions and conducting, assets assurance assignments and providing, corporate & secretarial services.
He has planned, managed and timely executed critical and challenging assignments e including forensic investigations, Record, reconciliation, etc. The forte of his experience is designing, development and implementation of accounting and internal control systems, statutory, performance and compliance audits and corporate & secretarial advisory across diverse sectors of the industry.
Ms. Sajeela Aziz
Director
Ms. Sajeela has a professional experience of over 8 years in the accounting and finance industry. She started her career by joining Askari group. She has also worked with Bestway group in Pakistan, there after she ventured in the development sector. She has had the privilege of organizing the finance and human resource departments of some local and INGOs.
She has carried out Business Process Reviews, Accounting System information processing reviews and Internal Control reviews. Ms. Sajeela holds extensive accounting experience of multinational, public/ non-public companies. She brings with her a rich pool of diverse experience in the manufacturing, services and development sector.
TEAM'S EXPERIENCE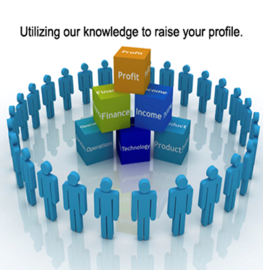 Our team comprises of young & experienced Chartered Accountants, finance & business professional, marketing professionals, engineers, technology experts, lawyers having versatile experience of their respective fields. We have accumulated experience of approx 80 years.
Our team has executed various engagements in various capacities including as Partners and head of Organizations. Our team has rendered services in the following domains;
External & Internal Audit;
Foreign Investment Advisory;
Financial / Transaction Advisory;
Corporate & Secretarial Advisory;
Taxation Advisory & allied services;
Review of Internal Control System & allied documentation;
Accounting and Business Process Outsourcing;
Fixed Assets Management including verification , coding , tagging and reconciliations;
Reconciliations & Verifications;
Forensic reviews & Investigations;
Surveys;
Fund management advisory;
Staff recruitments, short term placements etc;
Payroll Processing & HR documentation.
Information System. Security & Risk Services
ERP System Implementation & Advisory Services
TEAM'S COMPOSITION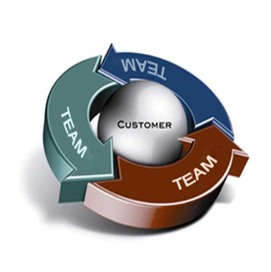 | | |
| --- | --- |
| Chartered Accountants | 7 |
| ACCA's | 3 |
| Cost & Management Accountants | 1 |
| Public Finance Accountants | 4 |
| MBAs - Marketing | 2 |
| MBA - Human Resource | 2 |
| Software Engineers | 2 |
| Software support team members | 4 |
| System Analyst | 1 |
| Legal Advisors | 3 |
| Other Professional Staff/ Internees and University Graduates | 60 |
| Support Staff | 15 |